4.500.000 m2 built
and we're not stopping here!

For over 20 years and 4 million mp2 built, our passion determines us not to stop here and to continue to offer constructions that will contribute to your success.
True customization of projects is possible only with real collaboration and listening to our customer ideas. This is the only way we can meet the specific needs of each client and improve our daily performance.
There is no substitute for exceptional quality. We support this by giving great importance to creating and maintaining valuable relationships with our partners and customers.
We don't make compromises and "it's okay" was never in our vocabulary. Our buildings are built in one single way: the right one.
For over 20 years, we have developed a team of design and construction professionals fully dedicated to industrial construction.
The quality of a house lies in the dozens of details carefully crafted by our craftsmen. The houses we built have only one goal: to have the best quality on the market.
Most of our projects come from return clients or recommendations. This is proof of our values, construction standards and honest practices.
Our constructions offer freedom in the design phase, large openings, up to 100 m, allow an increased flexibility in the sizing of the building and obtaining an optimal workflow.
We always strive to create the best possible environment for all those who interact with our buildings and to offer innovative solutions to classic office constructions.
PIATRA NEAMT
SHOPPING CITY
TRANSFORMING OUR CLIENTS' IDEAS AND PROJECTS INTO REALITY.
The BAUPARTNER group of companies is your construction partner, offering integrated solutions for large and small companies, supporting clients through to implementing their projects. Our commitment is to offer you – our customer – quality, value and satisfaction. Our goal is to develop collaborative relationships
based on trust with our customers, designers, engineers, contractors and suppliers. With the help of our complete services, we can build a wide range of buildings. With more than 20 years of experience on the Romanian market, we are professionals in design and construction and we're dedicated in what we do.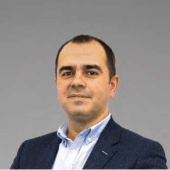 www.baupartnerconstruct.ro