BAUPARTNER GROUP OF COMPANIES
BAUPARTNER GROUP of companies is your construction partner, offering integrated solutions for large and small companies and supporting them to grow their businesses and implement their projects.

The group offers integrated construction services from design and production to general contractor to offer its customers turnkey projects. Our companies respond individually and specifically to the needs of each Client.

We are forward thinking, with a solid experience in production and integrated services.
Each entity of the group can act independently of the others.
Each company in the group is specialized in building-related fields to carry out operative, independent and autonomous work, as each has its own, specialized management structure.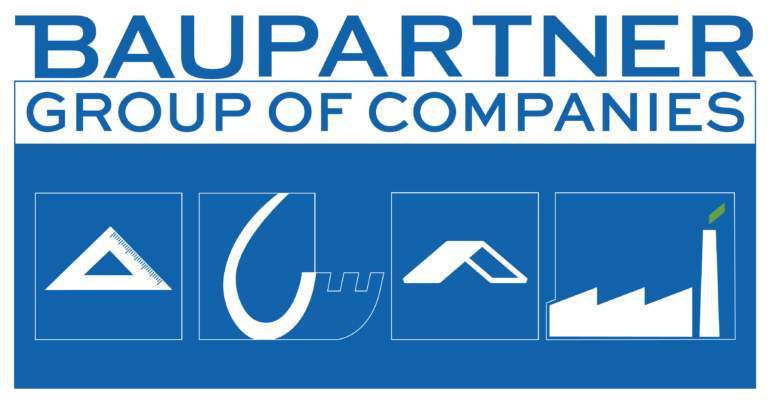 Of course, our individual companies also collaborate within the group (e.g. on large, turnkey projects) – closely interconnected under a centralized management structure.

This complex structure offers the guarantee that large-scale projects with tight deadlines will be seen through and international quality standards met, as proven by our project track record.
Meeting your needs is our mission. Integrated solutions for small and large companies that want to develop their businesses and advance their projects.
We improve your project through our innovative construction methods. Regardless of your needs
FAIRNESS – people matter
VERSATILITY – we are prepared for everything
HONESTY – what we say is what we do
We are dedicated to superior quality, value and complete customer satisfaction. Over the years, we have developed collaborative relationships with customers, designers, partners, subcontractors and suppliers.

We offer complete services on planned works for a wide range of project types and markets.

Baupartner has a group of design and construction professionals dedicated to the building process and who have gained recognition for turning customers' ideas and visions into reality.